Greycations was founded in memory of our own beloved grey, who passed away suddenly in 2017.
As a former greyhound owner, I know that through our own home boarding experience we put in place for our grey we could see the difference it made to him. He positively loved going on vacation and there were no "huffs" on coming back to us. The difference it also made for us was huge, knowing that he was in a warm and secure home environment 24×7, loved and cared for rather than being in a kennel gave us the peace of mind to enjoy our own holiday to full advantage and feel less of the guilt!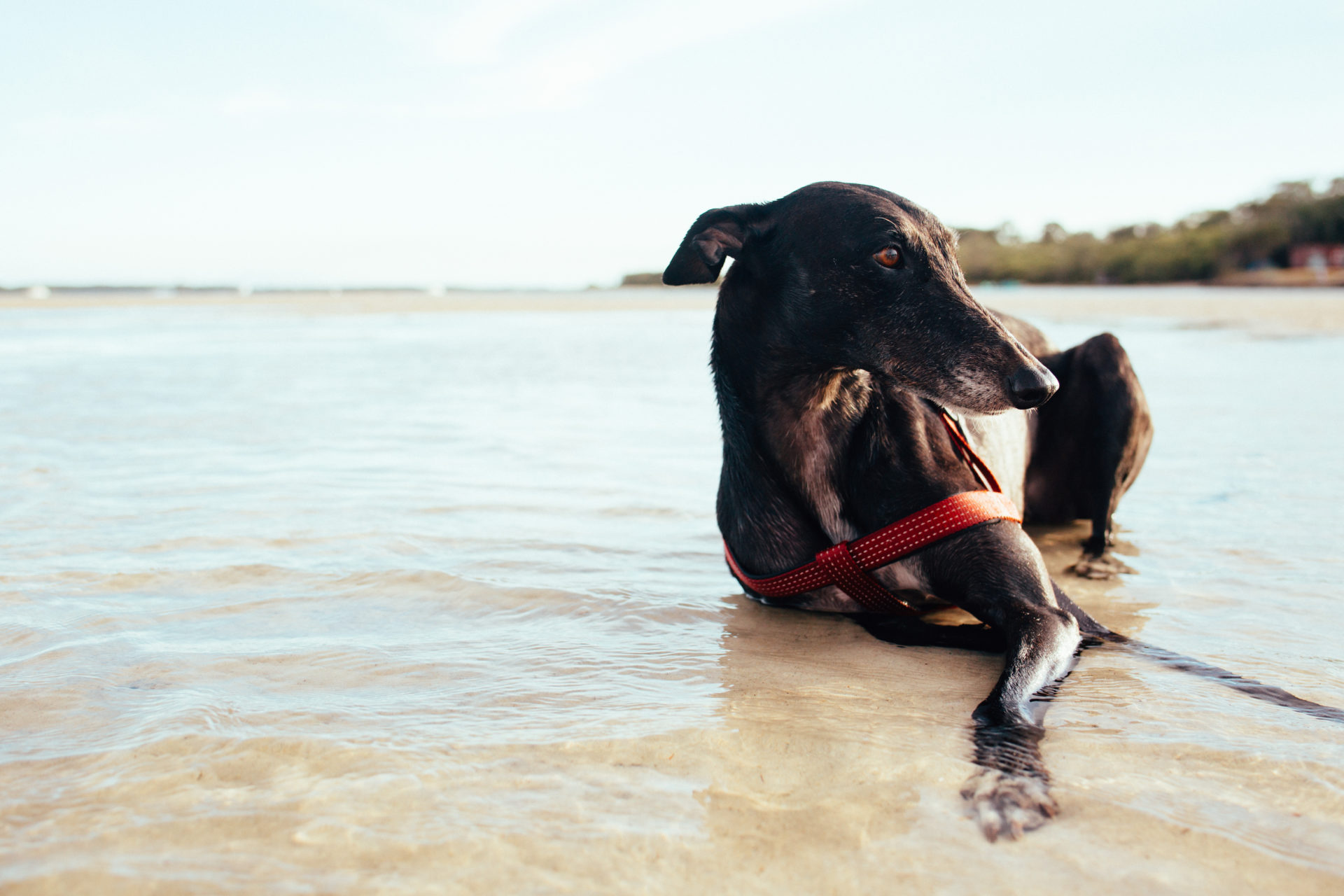 Greycations is based in the West coast in Wemyss Bay, minutes from the River Clyde. There are beautiful beaches, coastal walks and wonderful woodland areas. I have a secure back garden at home with high fencing to keep your greyhound enclosed and safe. Local beaches are just minutes away to enjoy a nice walk or a dip.  At the end of the road we have a small wooded area for ambling through.  For longer adventures there are many walking trails in the hills above Inverkip & Wemyss Bay.  Just two minutes by car is the peaceful and beautiful Ardgowan Estate to walk through or via the Inverkip Marina there is access to the sandy Inverkip beach or to the coastal paths that run from Inverkip beach to Lunderston Bay where you can take in the stunning views over the River Clyde.
Many owners happily use a variety of ways to board their greyhound whilst taking a well earned vacation themselves. These can be options such as Kennels, leaving your greyhound with family and friends or home pet sitting (where someone has access to your home) but at Greycations I aim to provide all the home comforts your greyhound is used to, with routines maintained and complete peace of mind for the owners.